We made candy! we started a new tradition. When each child turns 9 they get to skip one day of school during the candy making week and help us make candy! At 9 we think they are old enough to not destroy any candy and they are old enough to really enjoy the experience. And they get a glimpse of us moms while we aren't "mothering" it was great! I'm excited for when Miss E turns 9 :)
But on the last night of candy making we stay late after school and all the kids get to get their hands yummy!
For the kids we just make some truffles and then let them dip those in chocolate & then they get to have fun too :)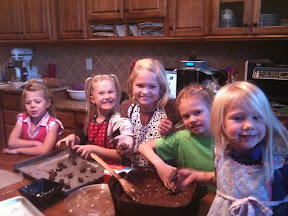 Miss H doesn't like her hands too messy, but she loved the process of helping. She just melts my heart every day.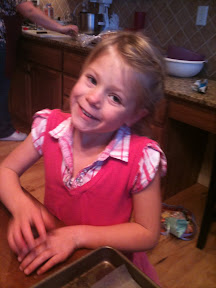 Miss E waiting patiently.
Doesn't that look appetizing? Not so much??
But it is fun for everyone!
Brit